Interaction Design and ID:
You're already doing it...don't you want to know what it's all about?
By David Malouf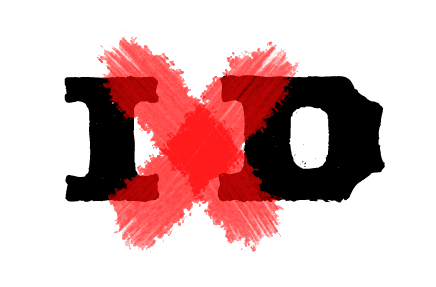 Today, more and more industrial designers are being asked to design products and systems that incorporate interactive components. And since the level of complexity increases exponentially as a product gains more digital intelligence, a new kind of expertise is needed.
Further, if we look at the classical foundational elements of industrial design, there is almost no reference to anything dealing with behavior—color, texture, shape, volume, space, and line remain the primary "building blocks" of a formal industrial design education. Beyond this foundation, ID as a historical design discipline has until very recently concentrated more on the balance of function and form only as they relate to visceral, visual aesthetics. But lately, "product design" education has steered industrial design programs to consider "context of use" as a core data set in guiding function and form. Even these programs tend to concentrate more on research methodologies for gaining further insights into user contexts, however, than in teaching the unique design foundations associated with interaction.
If product designers are facing a deluge of interaction design challenges (and they are), why is such poor attention being paid to bringing interaction design into the fold of the industrial design community?
Due to the incredible increase in both product and system complexity that the use of advance technology enables, it is more important than ever for industrial designers to step up and engage more directly with interaction design—the design discipline focused on the design of the behaviors between products, systems and humans.
Some definition
First, what is interaction design? Robert Reimann, Co-author of About Face 3, and first President of the Interaction Design Association, defines interaction design in his article, So you want to be an Interaction Designer:
Interaction Design is a design discipline dedicated to:
• Defining the behavior of artifacts, environments, and systems (i.e., products), and therefore concerned with:
• Defining the form of products as they relate to their behavior and use
• Anticipating how the use of products will mediate human relationships and affect human understanding
• Exploring the dialogue between products, people, and contexts (physical, cultural, historical)
Interactive products can be complex to design for. Just as there are rules for color theory and human factors that guide industrial design, similar rules exist within interaction design that help balance aesthetics with utility and usability. And like all design disciplines, there are specific methods and processes to help designers muddle through this complexity.
It's likely that most designers out there correlate "interaction design" (IxD) with either web design or software design. However, IxD is not focused solely on software. Devices with no screen at all offer lots of problem-solving fodder for the trained interaction designer. (Someone designed the behaviors associated with an iPod Shuffle, for example.)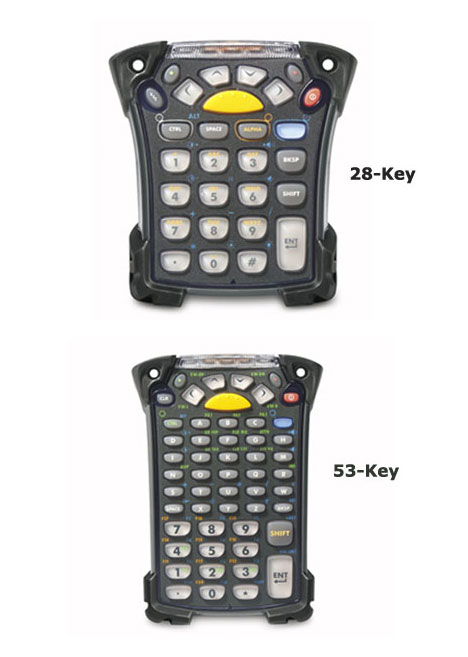 A quick immersion
My own work at Motorola Enterprise Mobility has taken me into the wonderful world of keypad design. One of our products, a rugged industrial mobile computer, offers many different keypad configurations. Some of these are regional in nature (QWERTY vs. AZERTY), but others require a lot of attention to the total context of use. For example, for people who are not trained in typing throughout their lives, does a QWERTY even make sense? Well, we've learned that older, blue-collar workers are actually more productive using a keyboard where the keys are arranged alphabetically. Because they are not using two hands (indeed, they're usually using one finger while the other hand holds the device), there is no need to balance the letters across the keyboard, so finding the letters and remembering them in their natural order is more important.
Here's another example from the same context: Should the number keypad be arranged like a standard telephone (top-to-bottom, with the "1" on the top-left), or like a calculator (bottom-up, with the one on the lower-left)? These devices do have phones in them, but they are also used for data capture. You can only have one layout, but how do you choose? Again, it goes back to designing for the context of use, which means understanding both the users and the applications they'll be using.
How about screens? For so many products now, a screen displaying some type of information is always in play. But what we do physically with an object needs to be reconciled with the content that is represented virtually on a screen. (Turning the knob on your car radio to change the station, versus using up/down buttons to do the same, is an obvious example.) Car radios have to do so much more of course, signaling the user that they have achieved a specific state—a desired frequency, that the CD is on shuffle, that the speakers on the left are louder than those on the right, that the FM station is in stereo, etc. And these are pedestrian concerns for the displays currently found on luxury automobiles, which dovetail navigation, diagnostics, and other types of information into the mix!
The actual physical input can also directly impact the total experience we are having with our product. For example, what is the right method for moving a cursor, or selecting objects and text, on a mobile device? Is it a stylus, a 5-way pad, a trackball, a jog dial, or a finger? In spite of the current hype surrounding finger touch directly on the screen, it doesn't work well in contexts where users are wearing a glove—manufacturing, logistics, healthcare, certain retail, for example. Further, a dense data system (with heavy data entry) would favor a physical keyboard over a touch screen virtual keyboard. Or you could argue it the other way around: If a clients really wants a finger-touch system, there are definite realities to how the software presented on the screen needs to look and behave.
You can see in these basic examples above that products, when they bump up against interaction, get complicated...fast.
Some history
Interaction Design as a discipline grew out ofa tradition of science more than design. Many of the early founders of the discipline go back to the Xerox PARC days, when the very first personal computers were designed. People like Bill Moggridge and Bill Verplank were there to work through the challenges early on. With the emergence of Apple, Jef Raskin (RIP) developed his ideas for the Humane Interface. The torch of interaction design, though, was passed to folks like Alan Cooper and Bill Buxton who looked at research as a core component of interaction design practice. Further, the field seemed to solidify around the work being done in universities under the heading of Human-Computer Interaction, which has a deep connection to cognitive psychology and computer science, and a focus on screen, keyboard, and pointing devices.
Interaction Design has never, until recently, been incorporated into the design schools of Europe or the US, so design as an influencer has been lacking. Still, there are exceptions. In the last decade, a ton of energy has been placed on forging a discipline based on principles of design education similar to industrial design. Schools—mostly in Europe, like Delft, Royal College of Arts, Umea—have created stong, aesthetically-based, interaction design programs.
In the last five years, after a call to arms by former Apple designer, Bruce "Tog" Tognazzini, a new community of practice now called the Interaction Design Association (or IxDA) has emerged. Designers in this community come from around the world to debate the nature of interaction design (endlessly trying to define this toddler of a design discipline), creating and evolving methods of practice, and advancing theory. Most practicing interaction designers usually take on multiple roles: usability, research, information architecture, and even visual design. Sometimes they are also producing programming code. And indeed, most interaction designers design web sites and software, and have little experience with interaction design of physical interfaces, or with hybrid systems where both the physical interfaces and the virtual interfaces are being designed.
ID as a historical design discipline has until very recently concentrated more on the balance of function and form only as they relate to visceral, visual aesthetics. But lately, "product design" education has steered industrial design programs to consider "context of use" as a core data set in guiding function and form.
Perfect partners
But that's changing, and good thing too, since industrial design and interaction design are perfect partners. Industrial designers are already very familiar with thinking about ergonomics and other human factors areas surrounding the physicality of the forms they design. This human-centered thinking, focused around use and often use with contexts, is shared with interaction design. But interaction designers lack access to traditional and formal general design education and training, and industrial designers lack any formal education and practice of interactivity. (Skills like design research around contextual behaviors, and prototyping for time shifting form factors, are but two areas where industrial designers could get their hands, well, dirty.)
Both an encouraging (and discouraging) discovery at the recent World Design Congress in SF was the dearth of real subject matter on the topic of interaction design during the plenaries. The few examples were devoid of real value—surprising considering the program chair, Bill Moggridge of IDEO, is one of the people who coined the phrase "Interaction Design." The breakout sessions on interaction design were better however, and were incredibly well attended. Luke Williams (a CD for frog design in NYC) put on an amazing presentation with simple guidelines for how to bring what we know about physical interactions into the world of the virtual. There were also great lessons learned from the design & research duo from Google Earth. But only a half-dozen (out of 150) sessions were about interaction design, so we've got a ways to go.
So if product designers are facing a deluge of interaction design challenges (and they are), why is such poor attention being paid to bringing interaction design into the fold of the industrial design community? To be fair, there is an interactive community of IDSA members, lead by Bill Mak, that is making a great fight, but this seems like salmon unable to go upriver at a time of greatest need.
We know that many industrial designers have a strong understanding of their craft's fundamentals; that they can paint on a canvas with many effective brushes. But the problem is that the canvas is changing. Time, metaphor and abstraction are changing the fabric of the canvas, and the colors of the paints. And since most industrial designers are working on these problems in isolation, they will need to look outside their own studios to learn how to engage with these new challenges.
So what to do about it?
1. Complete the education circle
There need to be strong programs in industrial design schools that focus on interaction design. Studio classes, methods classes, and theory classes should be required as part of any product design course today. Whether you are designing toys, furniture, cars, consumer devices, or even accessories such as clothing, bags, or shoes, there are more and more interactive components being added to them all the time. And since the best designs are those which take their context into account, interaction design is critical when considering any artifact as part of a larger system of transport, retail, use, and disposal.
Another option is to investigate schools with programs completely focused on interaction design. In Europe, there are a host of these programs, but in the US there are only a few worth mentioning—not enough to fulfill the urgency we are facing, as a species (and planet) inundated with needlessly complex interfaces to myriad products and services.
Below is a short list of schools. All of these are specific graduate level programs solely in interaction design:
United States:
True Programs
• Carnegie Mellon (Core77) (Program Site)
• University of Kansas (Core77) (Program just launched)
Possible Substitutes
• ITP @ NYU (Core77) (Program Site)
Europe:
• Umea Institute of Design (Core77) (Program Site)
• Malmo University (Program Site)
• Copenhagen Institute of Interaction Design (Program Site)
• Royal College of Art (Core77) (Program Site)
• TU Delft (Core77) (Program Site)
• Potsdam's University of Applied Sciences Interaction Design Lab (Program Site)
• Domus Academy (Core77) (Program Site)
2. Check out Corporate Conferences
There are some great design firms specializing in interaction design, who offer abbreviated courses where industrial designers, in a week or two can pick up a lot of expert knowledge and even get some practice applying it. While these are short, they are usually intense and well-taught.
• Cooper Interaction Design Practicum
• Adaptive Path UX Week
• Bruce Tognazzini's Interaction Design 101
3. Read.
One might think that a book is an antiquated method for thinking about high technology and interactivity, but the ones listed below will get your mind focussed in new ways. The first title, "Designing Interactions" is edited by the aforementioned Bill Moggridge, and includes a DVD (a nod to an interactive experience!).
• Moggridge, Bill. Designing Interactions. This is an amazing historical and contemporary collection from interaction design luminaries.
• Saffer, Dan. Designing for Interaction. A great short take on theory and practice.
• Kolko, Jon. Thoughts on Interaction Design. Personal refletions on contemporary interaction design.
• J. Löwgren and E. Stolterman. Thoughtful Interaction Design. Thoughtful—it's in the title!
• A. Cooper, R. Reimann, D. Cronin. About Face 3. A complete interaction design practice guide.
4. Engage the interaction design community of practice
There are nearly 7,000 admitted designers part of the Interaction Design Association's (IxDA) online community of practice with many also participating in local face-to-face groups around the world. The importance of having a centralized and focused community of practice advancing and advocating the discipline of interaction design cannot be underestimated. As this young discipline grows, it is necessary to have the community to help focus education and training resources, as well as to sustain value systems within its design discipline's practice.
And here's a further plug: At the core of this community is our new annual conference. This year is our first, and will take place at the Savannah College of Art & Design. (SCAD is a program with a minor in interaction design as part of their Industrial Design Bachelor's program.) Learn more about it here: http://interaction08.ixda.org.
Closing thoughts
There is no question that industrial designers can benefit from the knowledge and experience of interaction designers, and that our products and services are begging for greater sensitivity in how they are designed for use. And the fact of the matter is that industrial designers are already thinking along these lines—user-centered, experience-driven, context-sensitive.
Those sure do sound like interaction design fundamentals to me.
David Malouf is a senior interaction designer at Motorola Enterprise Mobility, and the vice-president and founder of the Interaction Design Association. He can be reached at dave[at]synapticburn[dot]com.