Letter From Asia
Drive-by observations from Steve Portigal

In January 2006 my girlfriend Anne and I traveled for two weeks through Hong Kong, Thailand, and India. "Business trip or vacation?" was the question I heard (and echoed), and I suppose it was a combination of both. The impetus of our trip was an opportunity to deliver the keynote at Easy6, an annual usability conference held in Bangalore, India. But we decided to take advantage of this opportunity and see a little bit of the world along the way. What follows are some observations and images we were struck by.
In India, labor is so cheap and plentiful that a middle-class professional need not do any household work at all. Of course, we were tempted to apply our own social values to the class-loaded decision of having servants, but it doesn't map. The context is radically shifted.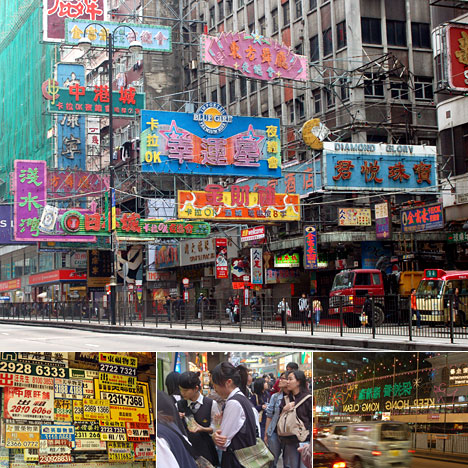 >>Click any image to view entire slide show<<

Hong Kong
Hong Kong is a visually stimulating city--where bright neon signs stretch horizontally out from the buildings across the road and electric boxes are covered with graffiti advertising household services. Storefronts open to the street, and service windows for snacks of every kind proliferate.
The standard line about Hong Kong is that it's a shopper's paradise. But Hong Kong shopping seemed to be more about the shallower pleasures of acquisition versus the immersive indulgence of massive choice . Take Tokyo as a point of contrast: Tokyo's Akihabara (or Electronics Town) is a place to find all things electronic. If you want USB cables, you choose from myriad lengths, each in a large variety of colors and translucencies. If you are a Rolling Stones fan, in the Harajuku neighborhood you will find a tiny store with an exhaustive collection of trinkets, books, and assorted Stones ephemera.
But in Hong Kong, shopping is more about bounty; quantity over variety. For example, Mong Kok is a neighborhood with several shopping areas, including Sai Yeung Choi Street, where you'll see a crowded street with small stores selling the very latest digital cameras, mobile phones, and MP3 players. Next door will be a similar store selling a similar selection of gizmos, and three doors down will be another branch of the first store...and across the street will be yet another branch of that same store. A few chains occupy many of the stores, seemingly with little specialization. The point seems to be that there's lots of this stuff here, so why not grab some? It seemed to work--people were actively buying.
Consider Muji (from Mujirushi Ryohin, literally "No label, quality goods") the Japanese retailer, has several stores in Hong Kong. In the earliest days of Muji in Japan, it stood for a clean, modern, total lifestyle solution through nicely designed, simple products using a limited set of materials. Muji's own success has forced an expansion of the product line and has challenged the underlying design philosophy, but there's also a shift in meaning as the brand moves into other parts of the world. With a different motive behind shopping in Hong Kong, their Muji both absorbed and reflected the shopping buzz of the local culture--the dynamism of selecting and acquiring the latest--the imperative to consume.
One shopping highlight is a fantastic store called GOD, or Goods of Desire. It's a wonderful example of local design for local culture. GOD is a lifestyle store not unlike IKEA, selling a broad range of products for the home--furniture, linens, kitchenware, accessories, and the like. But many of the products take local Hong Kong culture and turn it into an icon of consumption. For example, there are t-shirts that offer nonsensical English slogans that are phonetically similar to an offensive Chinese phrase. For example: "Delay No More"--innocuous in English, but its Cantonese homonym is a crass and foul insult involving one's mother. There are graphic prints of Hong Kong newspaper collages, or of Yaumati (the iconic building frontage from a Hong Kong neighborhood), both ubiquitously applied to notebooks, flip-flops, bags, aprons, boxer shorts, and beyond. Even Mao, a significant symbol of Hong Kong/Chinese history, appears as an ironic icon, co-opted and reclaimed for the culture of the current generation.
Hong Kong has a wonderful piece of infrastructure in their Octopus card. Originally a transit card (it works on all the mass transit systems: metro, train, tram, bus, and ferry), it also serves as a payment card for vending machines, parking meters, convenience stores, and so on. The card is loaded with cash and contains an RFID chip which facilitates contactless payment. And since you don't need to take your card out of your wallet, purse, or pocket, to swipe it, you just pass it by the prominent sensor and you're good to go. This really speeds up getting on the MTR (the metro) where passengers can quickly move through the turnstiles, but the ubiquity of the Octopus leads to a new gestural interaction as people raise up bags or wave wallets on their way onto the MTR. It's also created new language: "dood" is an onomatopoetic term for the confirmation beep when a card is successfully detected. It's a verb: "Dood your card here for coupons!"
For most people in the US (unlike in Canada, along with much of the rest of the world), the 2003 SARS breakout was for most a news story that had minimal impact, with little residue today. But Hong Kong clearly recalls SARS, and now sits on the edge of a H5N1 pandemic. There are countless television ads and warning signs urging people not to touch birds, to wrap their spittle, and to generally be hygienic and healthy. It's a tremendous public health and safety initiative, and it's obviously a serious situation. But it leads to some odd and surprising messages ("Let's prevent Avian Flu", "Wrap Spittle Before Throwing Into Litter Containers," "No spitting or rinsing of mouth") that ultimately remind you that you're in a different part of the world. The concerns of another culture shift from a story on our local news to a tangible, frightening possibility.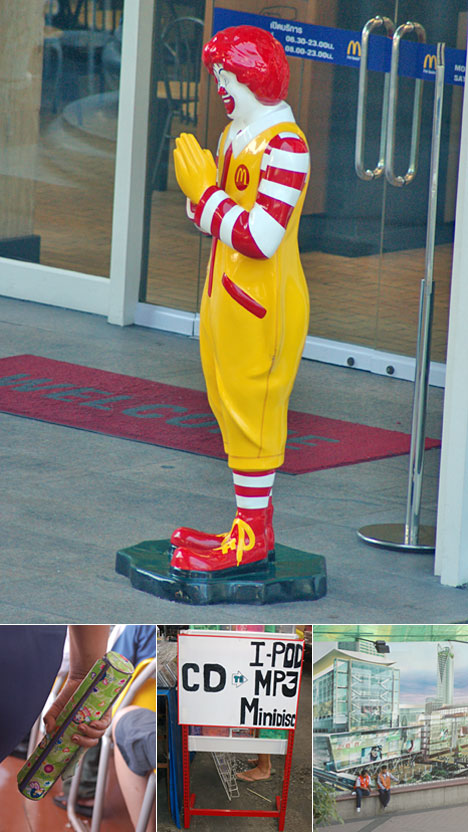 >>Click any image to view entire slide show<<

Bangkok, Thailand
Bangkok exhibits many contradictions. (I know...most articles about most countries in Asia start with a similar observation; it begins to feel a bit clichéd as you travel.) Anytime you hear the story of contradiction though, it's typically to do with wealth and poverty, modern and tradition, secular and religious--factors that are mostly orthogonal in the tourist experience, if not the cultural causes.
The Erawan shrine is a perfect example: a traditional Thai shrine is located at a fairly busy intersection in a developed area. Dancers perform with musicians; people flood in bringing offerings of flowers, fruit and more (we saw a pig's head sitting there); a man with a baby elephant appears looking for money from pilgrims or tourists. And in the backdrop is a Burberry store.
According to a newspaper article we saw, the government has been on a tear to preserve tradition and religion, even to the point of mandating the inclusion of shrines in shopping malls--seemingly a failed experiment, however.
And those malls, meanwhile, are exploding. The Siam Paragon has recently opened, and on its lowest level is an Oceanarium, touted as the largest aquarium in Southeast Asia. (The largest in this case seems to mean 2.8 million litres of water holding more than 30,000 marine animals.) On the ground floor was the largest food court I had ever seen, featuring familiar chains such as McDonald's and Dairy Queen, at least half a dozen full-size, sit-down restaurants, a cafeteria (with more than a dozen cooking stations), all sorts of unique Asian chains (one featuring many types of bread and rolls designed to look like people or animals, another selling pudding and something else that required a 2-foot tall cone of butter for the prep), and a separate food-court-within-a-food-court where hostesses would assign you a seat while you chose from another dozen or so eating places (or Internet café). Some floors featured traditional Thai furniture and home décor, others were very modern (such as Qconceptstore, which sold the type of goods you might see in a museum store, Chiasso, or ZGallerie--only better). Another floor had every type of luxury car available for sale. And next door to this monstrous structure there was construction going on day and night for the seemingly even-larger Central World.
The Thailand shopping malls are big, open, well-lit, well served by transportation, and feature exhaustive options. They seem to be the perfect distillation of the mall concept, but incredibly far from where the US has taken it. (Sony's attempt to create a similar experience in San Francisco, the Metreon, has failed miserably, and they've just sold it to a traditional mall company. Meanwhile, our most successful mall developments offer Americans a chance to experience a faux-European shopping lifestyle, such as San Jose's Santana Row, or Los Angeles's The Grove.)
At the other end of the spectrum, Bangkok has a ferry system that locals use for public transit up and down the Chao Phraya river, where the payment system is a wonderful example of low-fi design. Through the long passenger cabin, a woman walks up and down, holding a cylindrical container filled with coins. She grips it in such a way that she can snap it open and closed rapidly, the coins inside rattling to alert new passengers that they have to pay her to ride the boat. As she takes the money, she opens the container to reveal a roll of tickets. She pulls out the first ticket, closes the lid (all with one hand), and tears the ticket off. Then she opens the lid again in a neat gesture, places the ticket over the lip, closes the lid and tears the ticket just slightly to mark it as used. Finally, she opens the lid again and hands the ticket to the passenger. All this happens in mere seconds. (Ethnographer alert: We saw these containers decorated with cute characters in an obvious personal statement by the ticket staff themselves.)
A beautiful example of globalization could be seen right in front of McDonald's. There's a McDonald's in every country, certainly, but in Thailand, you can see Ronald making the traditional wai gesture with his hands held together at chest height. And of course, the Hot Apple Pie is here a Hot (and delicious) Corn Pie.
The Thailand Creative & Design Center is inside a shopping mall (of course) and features resources for both designers (such as a library) and the general public (a permanent exhibit titled "What Is Design?"). A recent exhibit entitled Isan Retrospective: Deprivation, Creativity and Design was documented with a gorgeously designed book that considers the culture and artifacts of a dramatically poor region of Thailand.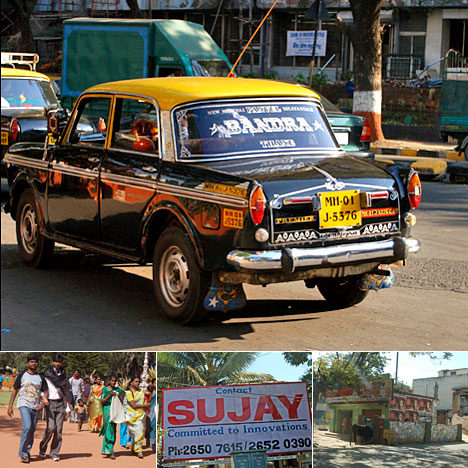 >>Click any image to view entire slide show<<

India
Many of the most notable aspects of India deal with their own seemingly contradictory extremes of poverty and wealth. The IT parks where Bangalore's newly upwardly mobile technology professionals work are gorgeous, soulless, futuristic corporate buildings, while across the street you'll find debris, filth, and chaos. As we talked to the friends we made in Bangalore and Mumbai, we began to understand the more subtle aspects of widespread abject poverty. The society responds to employ as many people as possible, so it was not unusual to see several people performing a simple task (i.e., loading a suitcase into a taxi), with discussion, and pauses, and others looking on. We heard stories of men in offices who operate the photocopier (a self-service item in Western culture) for their colleagues--that being their sole responsibility.
The people we met who work in business or technology told us of having all their cooking and cleaning done by others. It's not a matter of them being so rich; rather, it is a matter of others being so poor. As the volume of poverty increases and the poverty line shifts ever lower, the economic structure changes. In Silicon Valley, some communities are so overpriced that firemen, police, and teachers cannot afford to live where they work. In India, labor is so cheap and plentiful that a middle-class professional need not do any household work at all. Of course, we were tempted to apply our own social values to the class-loaded decision of having servants, but it doesn't map. The context is radically shifted.
India is infamous for having terrible traffic. You still see traffic lights and lane markers, but the interpretation and application of familiar icons of navigation is completely different. It's easy to dismiss this as a being utterly without rules, but the rules are completely different from a Western model. While no one enjoys the bad roads and crowded traffic, there's a shared negotiation that has a dramatically different flavor. As cars share lanes, and push ahead through red lights, swerving in and out, speeding whenever there is open space, you begin to realize a different set of rules is at work. The details of those rules are not apparent, but the comfort of being within rule-based traffic soon replaces the initial excitement (and panic) of being thrust into the world's largest bumper car ride.
One of my favorite examples of culture and meaning in India occurred as we visited the Bangalore Botanical Gardens. A pleasant Saturday morning, we saw families and couples strolling together, as well as groups of 2 or more young men who were holding hands as they walked. If one thinks of two men holding hands in New York or San Francisco, the suggestion is obvious. But here it clearly signified friendship. Seeing a gesture so loaded with meaning in the West play out to mean something else was a powerful reminder of the filter I bring with me wherever I go. I'm sure my professional work influences my desire and orientation towards looking at the places I visit in a certain fashion, but of course, we can all keep our eyes open as we shop and eat in our own travels around the world.
---
Steve Portigal is the founder of Portigal Consulting, a boutique firm that brings together user research, design and business strategy. Portigal Consulting helps clients to discover and act on new insights about how their customers work, play, shop, entertain, eat, and live their lives around products and services. In addition to regularly speaking at design and marketing events, Steve contributes to several blogs and writes FreshMeat, a semi-regular email column about the relationships between business, culture, technology, products, and consumers. See more of his pictures on flickr.