I.D. Romance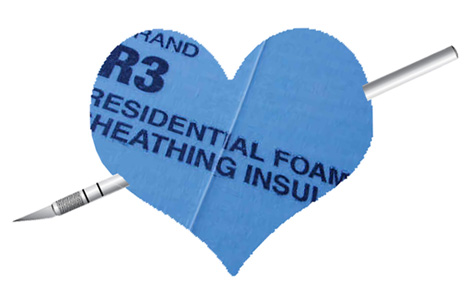 There are some people who say that "when you know, you know." But sometimes it takes a little conversation to find out if you've truly discovered your designer soulmate. Here's our little cheatsheet for you, divided into 3 groups of 7:
Phase 1: Best I.D. Pickup Lines:
"I think it's about to brainstorm. Let's get outta here."
"If you've got the form, I've got the function."
"Baby, God is in
your
details."
"Are those styrene pants? Because your ass looks vacuum-formed."
"Let's make like a dovetail and join."
"If you're interested in sustainability, ya, I've got sustainability."
"Sit on my lap. It's ergonomic."
Phase 2: Best I.D. Dinner Questions:
"Danish or Dutch?"
"Business or Innovation?"
"Rare or Well-Done?"
"Mount on Black Foamcore or White?"
"Newson or Lovegrove?"
"Observe or Speak Up?"
"Bauhaus or Your House?" (apologies to Tom Wolfe)
Phase 3: Best I.D. Dump Lines:
"I feel like we've prototyped this far enough, and now it's time to call a sketch a sketch."
"It's like when you feel your respirator cartridges need changing. You know what I mean?"
"I honestly can't see taking this any further with someone who doesn't even know their decimal inch equivalents."
"The fact that I have a Victor Papanek portrait as my laptop wallpaper should impress you. I don't know what else to say."
"You can't take criticism. Like...in a crit."
"Three-dimensionally, I think we're solid. But the surfaces just aren't resolved."
"You need to design like you give a damn. And frankly dear, you don't give a damn."